The name Abraham means "father of a multitude". He thought that he would die childless but in his old age he was blessed. Hagar, his wife's maidservant, bore him a son: Ishmael. His wife, several years later also bore him a son: Isaac. After the death of his wife, he took another wife, Keturah, who bore him six more sons. From the offspring of these children, his physical descendants did indeed become a multitude.
To learn more, continue reading by clicking the link supplied below.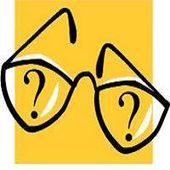 Modern Day Arabs and Their Father Abraham
According to Jewish scriptures, Ishmael - the brother of Isaac, the uncle of Israel (Jacob) - was also the father of twelve (12) sons: (1) Nebajoth, (2) Kedar, (3) Adbeel, (4) Mibsam, (5) Mishma ...
https://wizzley.com/modern-day-arabs-and-their-father-abraham/