Ever have a significant event occur in your life and wonder what might be happening in someone else's life at the same time? Somebody who might become a president.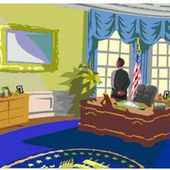 U.S. History Timeline: From Washington to Tyler
Jackson and Monroe were not the only ones who made time for romance. All of the others had romantic involvements that resulted in marriages. The first names of the First Ladies from Washington to ...
https://wizzley.com/u-s-history-timeline-from-washington-to-tyler/