Interesting read. To be taken along with proper medical advice, of course.
Tuna, dark chocolates, hummus and walnuts can help lift your spirit.
Don't you get happy when the suggestions list foods you like to eat?
Yes! Feeling better already!! :)
Tuna and walnuts have Omega-3 fatty acids.
Hummus has Trytophan.
And … whatever is in dark chocolates that improves the mood doesn't matter to me. It's chocolate!!
Article reference: http://healthmad.com/health/four-tasty-foods-to-cure-your-depression-and-relax-your-mind/
(Not intended as a substitute for medical advice.)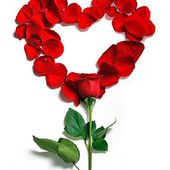 My Madness Was Not Food-Related - LiteracyBase
About a year ago, read an article published by a site called Health Mad, that listed four foods which can cure depression. Interesting read. But ... Having suffered from depression it's not advice ...